"My business background affords me additional insight into the business perspective. I leverage my business experience to navigate my clients through the most complex organizational issues, with the goal of finding a balance that meets both legal and business objectives."
Overview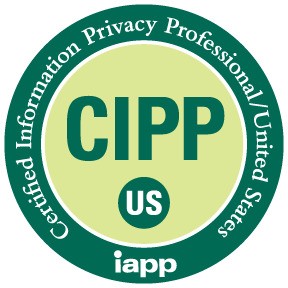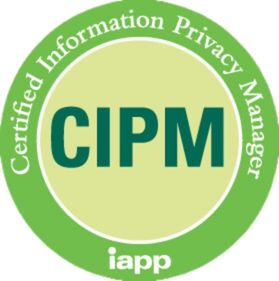 India Vincent leads the firm's Cybersecurity and Data Privacy Team as well as the firm's Intellectual Property practice group. In addition, she actively participates in the firm's Corporate Group. She is CIPP/US and CIPM certified. India's areas of practice include cybersecurity, incident response, data privacy including GDPR, CCPA/CPRA, VCPA, and CDPA, software and technology licensing, technology development and research, corporate transactions, trademarks and other aspects of intellectual property.
India assists clients with identifying their valuable data and other proprietary information and developing customized, situationally appropriate security and data protection policies and breach response plans. She provides guidance and serves as a counsel for clients responding to a cyber-incident, including, securing electronic and physical systems, assessing the impact of the incident, complying with all notice requirements, restoring operations, and developing remediation plans to thwart future attacks.
India personally connects with her clients in all industries, including software, technology, biotechnology, entertainment, health care, hospitality, food and beverage, aerospace, and manufacturing, handling transactions and helping them navigate crises management.
India began her career as an engineer and became interested in the legal profession after working with the legal teams on a variety of issues. Today, having been in many of her client's shoes, she is devoted to helping clients identify, protect, and generate maximum value from their intellectual property, helping them develop and implement policies and procedures to protect their data, and ensuring they recover from any cyber incidents efficiently and in compliance with all legal requirements.
India earned her J.D. from the Cumberland School of Law at Samford University and her MIMSE from North Carolina State University. She is also a member of the patent bar and a Certified Information Privacy Professional in the United States.
Experience
Manage client trademark portfolios including, assisting with selection and clearance of marks, registration of marks, and maintenance of registrations.
Advising clients on strategies for enforcing and defending their intellectual property rights, and representing clients in such efforts.
Represent companies in the development of brand strategies, including developing long-term plans for registration, licensing, and enforcement of marks.
Assist clients with the negotiation of properly-balanced software/technology development and licensing agreements.
Represent consumer and business-to-business based brand companies in all business matters.
Assist clients in the development of proactive cybersecurity and data protection policies, breach response plans, business continuity and disaster recovery plans, and other related security policies and procedures.
Counsel and guide clients in responding to a security incident, securing all systems, determining if a breach occurred, restoring operations efficiently, assessing reporting requirements, and implementing remediation and improvement efforts.
Assist and guide clients in tabletop exercises to assess the adequacy of incident response plans.
Honors & Recognitions
Listed in The Best Lawyers in America®️, Copyright Law since 2012, Trademark Law since 2014, Information Technology Law since 2023, IT Outsourcing Law since 2023, Litigation- Intellectual Property since 2023, Privacy and Data Security Law since 2023, Technology Law since 2023, Trade Secrets Law since 2023

Listed in The Best Lawyers in America®️, "Lawyer of the Year," Trademark Law, Birmingham, Alabama (2015, 2019, 2021), Copyright Law, Birmingham, Alabama (2018, 2020, 2022)

Birmingham Business Journal's "Top 40 Under 40" (2009)
Professional & Community
Civic Activities
TechBirmingham, Executive Board Member (Vice-Chair 2018; Chair 2019)
Professional Activities
International Trademark Law Association, Program Advisory Counsel (2022-2023), Commercialization of Brands (2022-2023), Data Protection Committee (2016-2021), Chair of Legislation Subcommittee (2020-2021)
American Bar Association, Section of Intellectual Property Law, Science and Technology Law Section
Alabama Bar Association, Intellectual Property Law Section
Birmingham Bar Association, Business Section
Georgia State Bar Association
Capabilities
Education
Certified Information Privacy Manager/IAPP (2023)
Certified Information Privacy Professional/United States (2018)
J.D., Cumberland School of Law at Samford University (1999)
MIMSE, North Carolina State University (1993)
B.S., ECE, Clemson University (1992)
Admitted In
U.S. Patent and Trademark Office